While Big Bend National park is extremely remote, there are definitely certain trails that receive more traffic than others (looking at you Lost Mine and Santa Elena). If you're looking for something truly remote and isolated from the rest of the park, you may consider hiking the Mesa de Anguila trail. This Big Bend hike came highly recommended to us from a local we met at church – it didn't disappoint! In fact, we had the whole thing to ourselves and saw not a single person the entire time.  
This post contains affiliate links. If you make a purchase through one of our links we may make a small commission at no extra charge to you. Thanks!
Mesa de Anguila is actually not accessed by going through one of the national park entrances. Rather, it's 21 miles west of Big Bend's west entrance in Lajitas. While it's still part of the national park, it's not a trail that's really advertised in Big Bend brochures and pamphlets. The mesa is actually one of the least visited areas in the park, making it a perfect place to escape the crowds. 
If you plan to stay at Maverick Ranch RV Park or Lajitas Golf Resort, I highly recommend checking out this trail! It's only a 2 minute or so drive from the RV park to the trailhead and even a short section of the trail cuts through Black Jack's Crossing Golf Course.
As mentioned above, this is a short drive if you're staying in Lajitas or about 15-20 miles if you're staying in Terlingua. You'll turn onto Comanche Mesa from 170 and follow the road past what looks like employee housing. You'll come to a big dirt lot with some signage in the middle. This is where you'll want to park. You should be able to see some of the golf course in the distance and the is a sign pointing you to the start of the trail.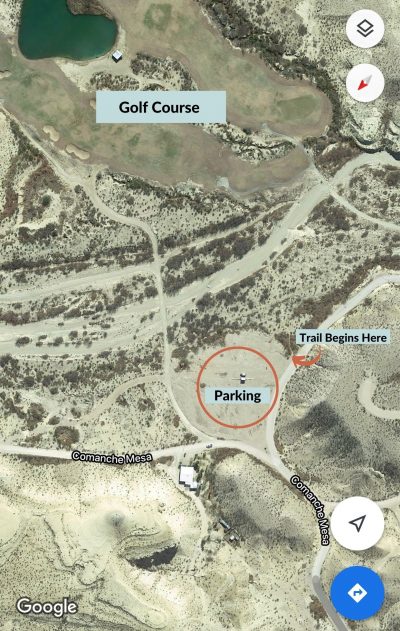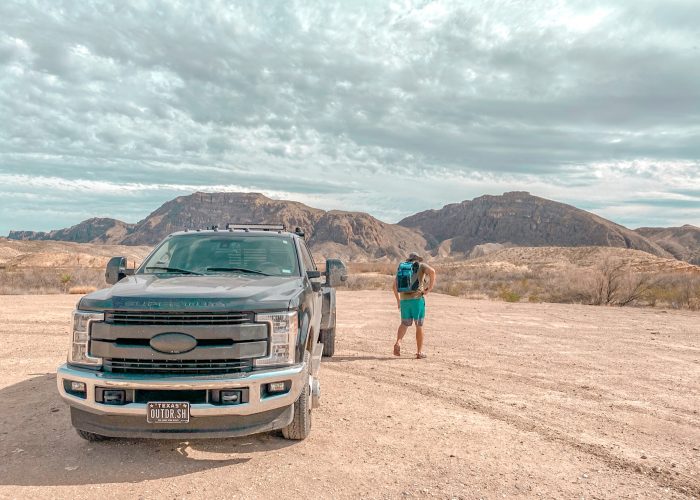 We only ended up hiking a portion of what is actually a 28 mile long trail (some of which is actually off trail hiking). Mesa de Anguila outlines the westernmost edge of Big Bend. The mesa follows the Rio Grande, and its southern section drops to form the United States side of the Santa Elena Canyon. Backpacking this seldom traveled trail is recommended only for experienced desert backpackers according to the NPS. A permit is required for overnight camping. 
In total, we hiked roughly 4 miles with a 655 foot elevation gain to the saddle of the mesa. You could definitely turn this into a longer day hike if you wish too. The first mile is flat with full exposure to the sun so remember your hat, sunscreen and water! There are a few areas that it's difficult to tell where the trail is. If you keep an eye out for the rock cairns and follow those you should be good. As you reach the base of the mesa, about 1 mile in, that's when things start to get steep.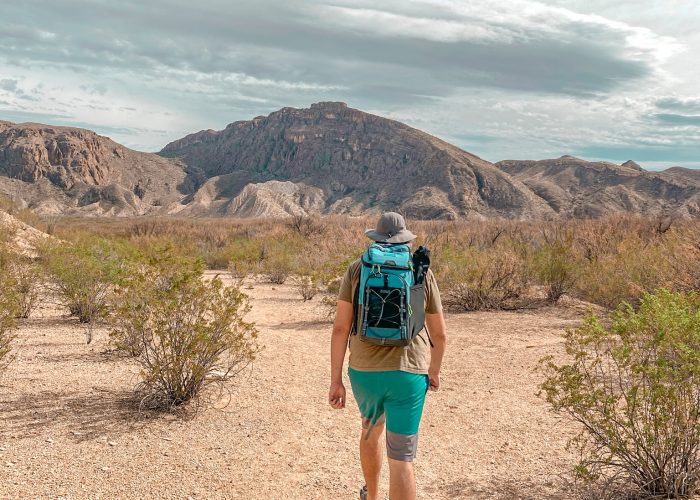 The trail narrows out and becomes more rocky. There can be some loose rock in the steeper sections so just take your time and watch your footing. Although this section of the trail maybe a little more challenging, the nice thing is that it is completely shaded.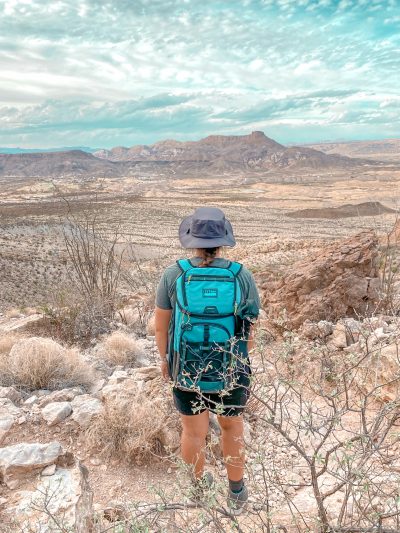 Once you finish the climb and reach the top, you'll be rewarded with beautiful views of the Rio Grande and Mexico! If you want to continue on for a longer hike, the trail continues to the right. We were content and enjoyed hanging out with these views for awhile.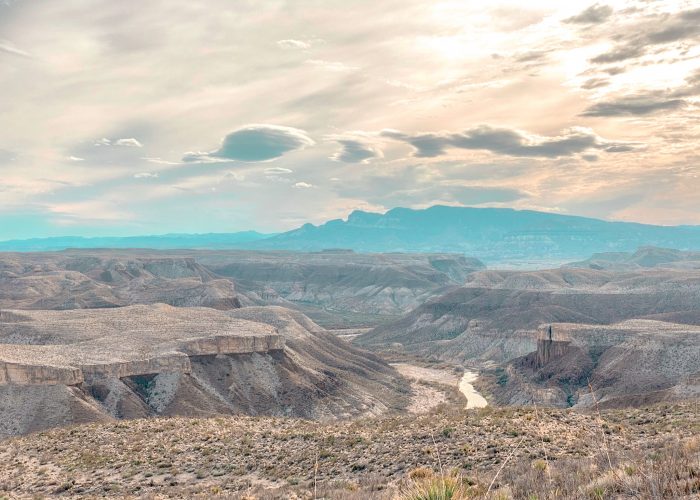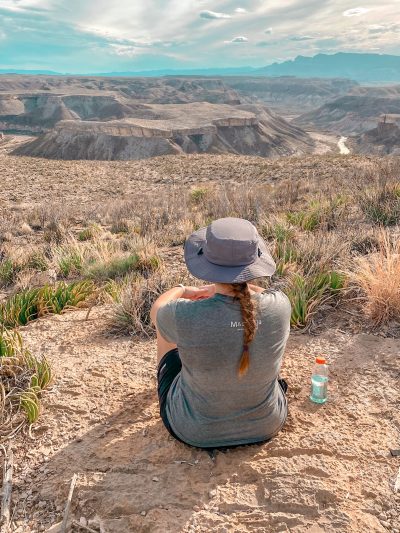 Mesa de Anguila is an out and back trail, so when you're ready to return you'll follow the same path back to the parking lot. On the way down, you'll get some pretty incredible views of Lajitas Mesa. We were even able to see Maverick Ranch RV all the way from where we were!
I hope this inspires you to take a trail less traveled, you never know what you might find!