For full-time RVers, managing mail and packages can be a challenge when you're constantly on the move. Living the nomadic RV lifestyle comes with unparalleled freedom – BUT that doesn't mean real-life responsibilities (like paying bills or responding to jury duty summons) come to a halt. Thankfully, there are several reliable options available to ensure travelers get their mail throughout their RV travels!
*This post may contain affiliate links. As an Amazon Associate, I earn from qualifying purchases. I may receive a small commission when you make a purchase using my links at no extra cost to you. Thanks for your support!
How Do Full-Time RVers Get Mail?
So, how do you get mail if you live in an RV? Let's explore some options below!
Mail Delivery at RV Parks & Campgrounds
The first, and most preferred option, is to receive mail and packages directly at the campground or RV park. While not all RV parks and campgrounds offer mail services, some do provide this amenity to their guests (and some charge a small fee).
If you need to get mail at an RV park during your visit, inquire ahead of time about their mail acceptance policy and only have mail sent after you arrive at the park.
FedEx and UPS will deliver your package right to your RV site at some campgrounds while others, may hold packages at the front desk/ campground office for you to retrieve.
Amazon Lockers and Shipping Centers
In an era where online shopping is booming, utilizing Amazon Lockers and other shipping centers can be a convenient option. Amazon Lockers are self-service kiosks located in various retail locations (think gas stations, grocery stores, department stores, etc.) across the country. You can have your packages delivered to a specific locker and retrieve them at your convenience using a unique pickup code. 
Similarly, shipping centers such as UPS Stores or FedEx Offices offer mailbox rental services, where you can receive mail and packages while traveling.
Full-Time RV Mail Forwarding Services
Numerous RV mail forwarding services are available, offering flexible solutions to manage mail. These services provide you with a physical mailing address where all your mail is received. Once received, they offer various forwarding options, including regular mail forwarding, scanning, or even package consolidation and forwarding.
Escapees RV Club Mail Forwarding Service
We've been Escapees RV Club members since we began RVing over four years ago, and have had a great experience using their mail service! They are a well-established organization that caters specifically to the needs of RVers. With Escapees, you can establish a legal domicile address in Texas, Florida, or South Dakota, enabling you to receive all types of mail and packages.
The club's mail service allows you to have your mail forwarded to any location across the United States or internationally. They offer scanning, shredding, and forwarding options, ensuring your mail is handled securely and conveniently.
If you're close to an Escapee's location, you can even pick up your mail in person! We've done this a couple of times when we were in Texas.
An often overlooked but potentially useful option is utilizing the General Delivery service provided by the United States Postal Service (USPS). With General Delivery, you can have mail and packages sent to a specific post office, where you can pick them up personally. Simply provide the post office address, along with your name, and add "General Delivery" to the address line. This service is free of charge, making it a cost-effective choice for receiving mail when traveling in an RV especially if you'll be boondocking or staying in a campground that doesn't accept mail.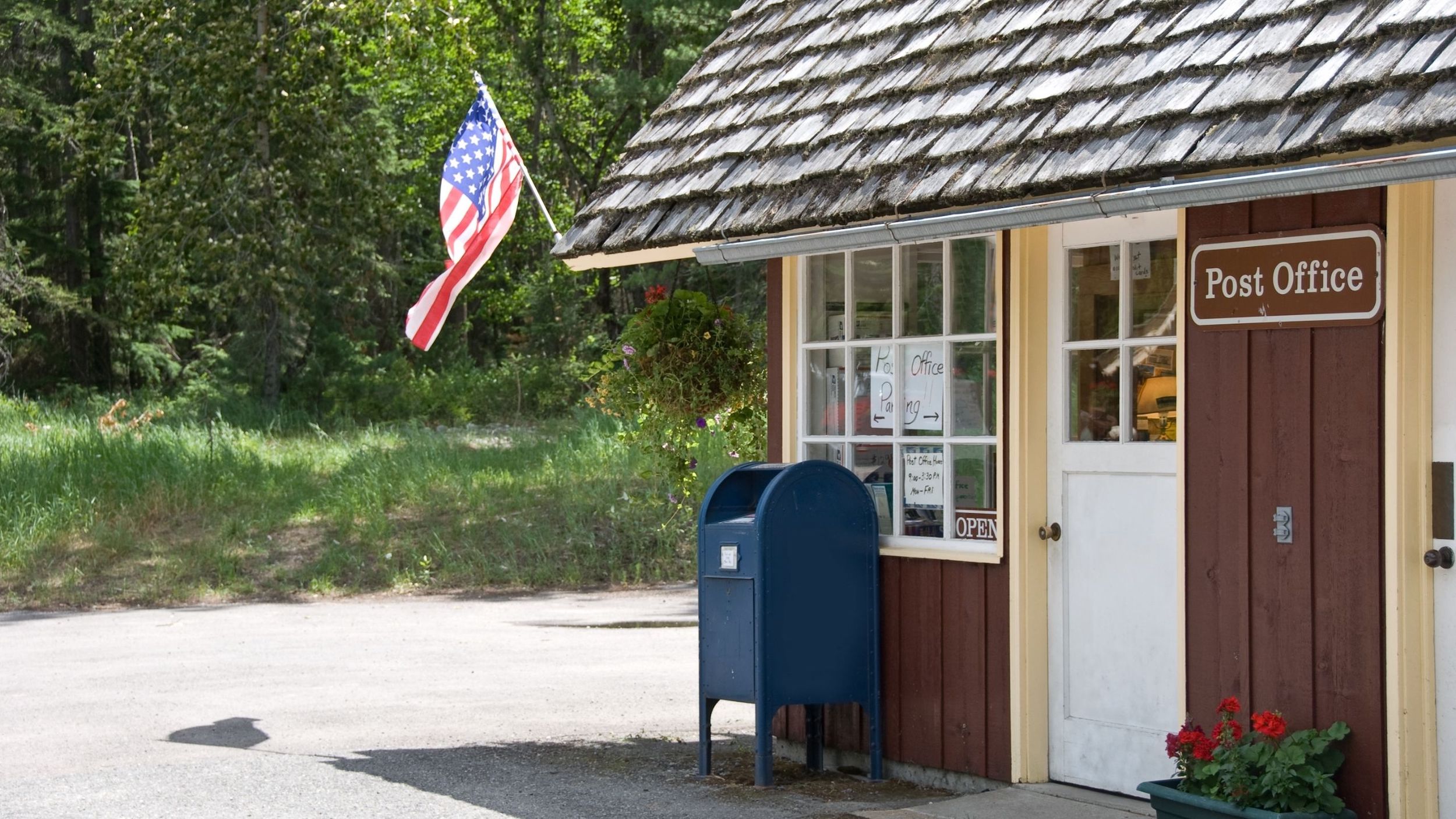 When utilizing general delivery for receiving letters or packages, it's important to promptly pick them up since the post office will typically hold them for around 10 to 15 days. Please note that ONLY mail sent through the United States Postal Service can be addressed to General Delivery, as packages shipped via UPS or FedEx are not eligible for this service. Additionally, not all USPS locations participate in this so you need to check before sending.
Using a Family Member's Address
Another great option to get mail when traveling in an RV is to have it sent to a trusted family member or friend. Of course, you'll want to ask permission first and establish a mail forwarding system where they periodically forward your mail or scan it for digital access. It's important to maintain communication and consider compensating them for their assistance.
Using a family member's address to receive mail can be a practical and cost-effective solution, but if you plan to full-time RV for an extended period, a professional RV mail forwarding service might be the better route.
Additional Tips For Managing Mail For Full-Time RVers
Opt for electronic statements and bills whenever possible. Many companies and financial institutions offer paperless options, allowing you to receive statements and bills via email or online portals. This significantly reduces the amount of physical mail you receive.
2. Unsubscribe from Unwanted Mail
Take the time to unsubscribe from junk mail, promotional offers, and catalogs that you no longer wish to receive. Contact the sender directly or use services like Catalog Choice or DMAchoice to remove yourself from mailing lists.
3. Forward Mail Selectively
Rather than forwarding all your mail, consider forwarding only essential documents or time-sensitive items. This can help reduce the volume of mail being forwarded and save on forwarding costs.
4. Notify Friends and Family
Keep your friends and family informed about your preferred method of receiving mail. Provide them with the necessary details, such as your forwarding address or virtual mailbox information, so they can send mail to you accurately. At this point, our family members know to check with us first before sending any packages our way!
5. Double-Check the Address Before Shipping
Mistakes in the address can lead to delayed or misdirected mail, causing potential complications. Accidentally sending a package to a previous campground you're now hundreds of miles away from is fun… Taking the time to verify the address and ensuring it matches the intended destination will save you a lot of headaches!
While managing mail and packages as a nomadic RVer may present its challenges, the array of options available ensures that you can stay connected and handle your mail efficiently. Remember to communicate, plan ahead, and stay organized to streamline your mail management!
Are you thinking about living in an RV? Check out some of these additional resources to help kickstart your RV adventures!