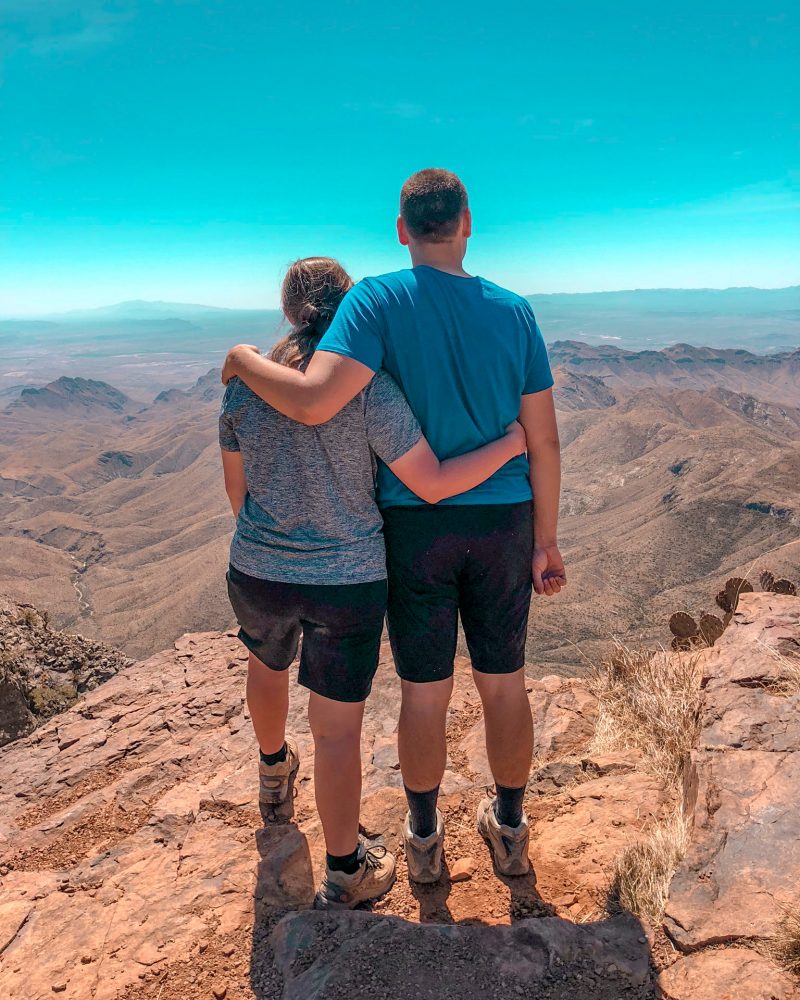 Philip and Megan are a crazy married couple traveling around the U.S. with their two pups (Butters & Waffles) in their 39 ft. Dutchmen Voltage fifth wheel.
They head south in the winter and north in the summer, chasing only the best weather. They love the great outdoors but also enjoy creature comforts like air conditioning, a nice hot shower, and a place to retreat to from those pesky mosquitos… Hence the name Outdoor-ish.
When they're not working they enjoy taking walks, kayaking, eating lots of yummy food and exploring the area around them.
Want to know more about the full time work and travel lifestyle? You're in the right place! We'll be doing tech reviews, talking about issues we run into along the way, and doing tons of projects on our brand new RV to make it better fit our lifestyle. You can also find tips and advice about places we've visited as we take you along on our adventures!
We're so glad you stopped by and hope to get to know you more as we take you along on our adventures!
For more RV and travel content follow us on Instagram and Youtube!
Follow Us on Social Media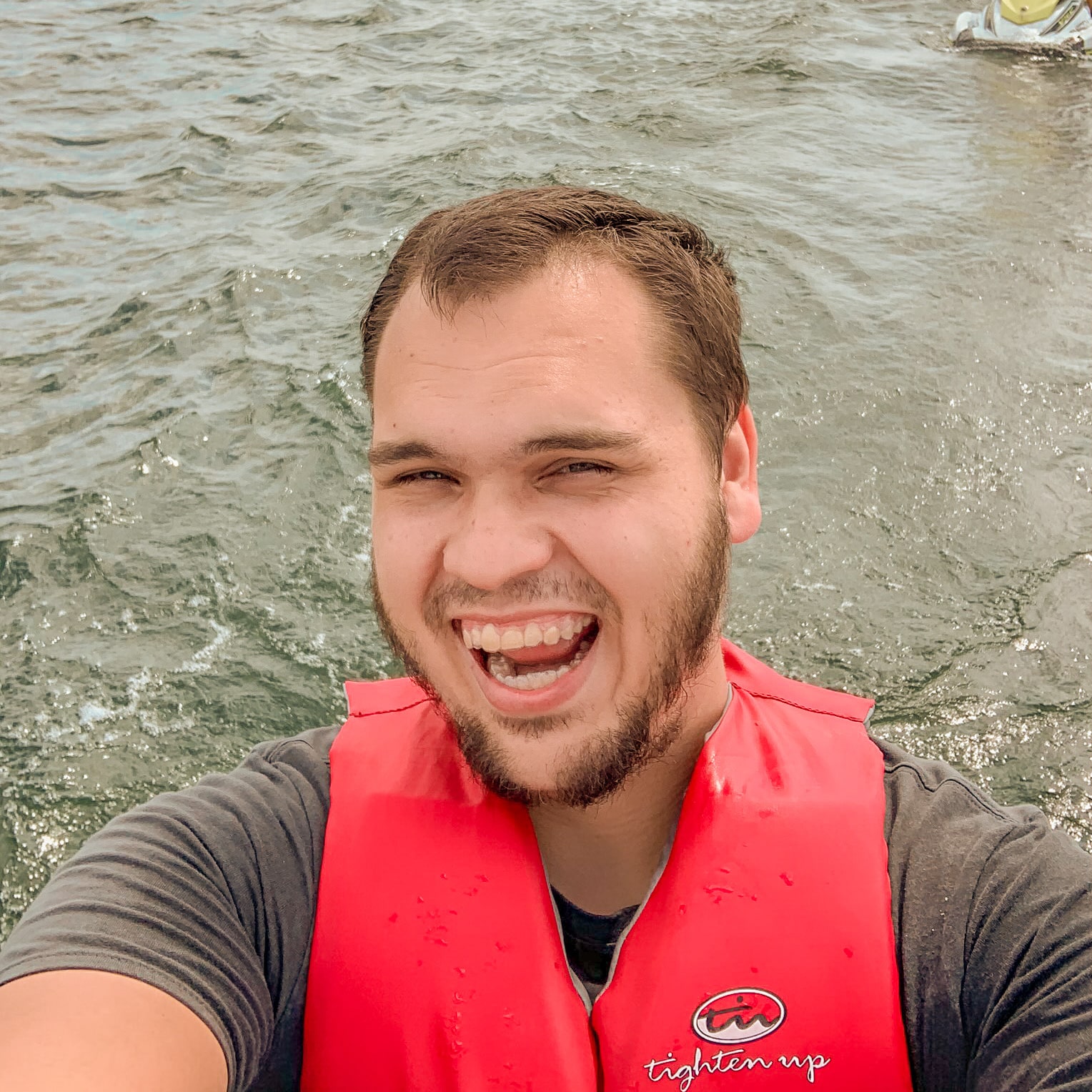 Philip is a crazy dude that has a love/hate relationship with adrenaline and outdoors (heights and bugs are his enemy). Roller coasters, jet skis, fast boats, and parasailing are his jam. You won't find him skydiving though. Weird, right? He's also a huge nerd.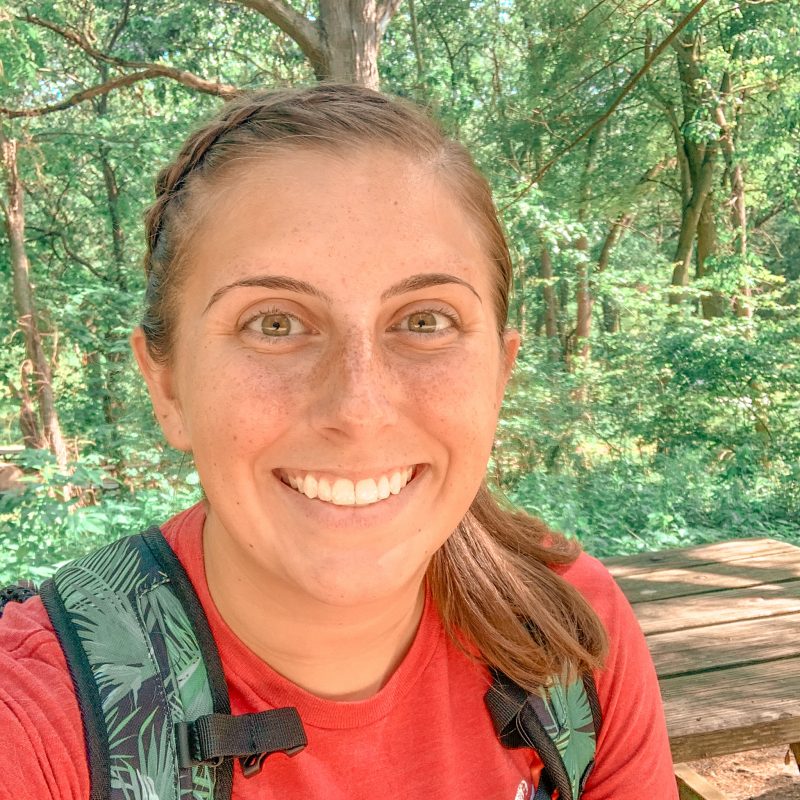 Megan is a stay at home dog mom. She enjoys kayaking and taking the puppers on brisk walks where Butters acts as the lead on a dog sled team. Before hitting the road she worked in bridal alterations. In her spare time you can catch her doing crafty stuff.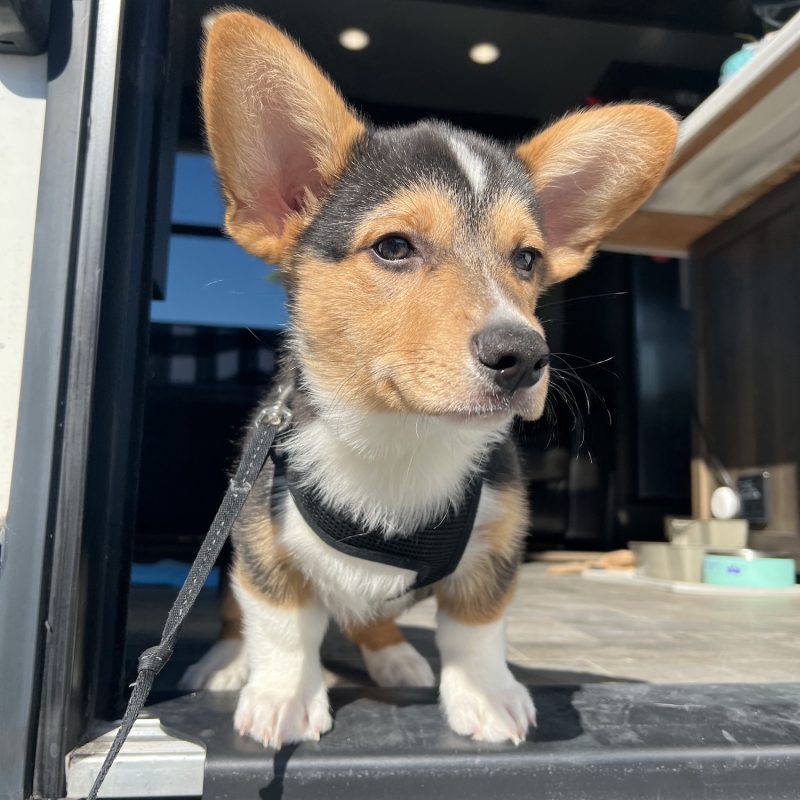 The most recent addition to our family is the sweetest little corgi named Waffles. Waffles joined our crew at the end of 2021 and has been a traveler from the beginning! Phil flew from Florida to Texas and back to pick him up and bring him home. He's our little cuddle bug and loves chewing things up! He loves following his big sister around.
Butters joined the fam in 2018. She is definitely the sassiest of us all! She loves swimming, rolling around on the ground and playing fetch with her favorite green ball! We affectionately also refer to her as all kind of nicknames such as: baby b, little b, butt-turd, little butt, etc. She has an Instagram if you want to follow her: @butteredcorgi
Looking to Partner/Collab? 

Wanna Chat about RV Life?
Look no further than our contact page below. We also are fairly responsive to DMs in Instagram unless your message seems spammy.
🧐